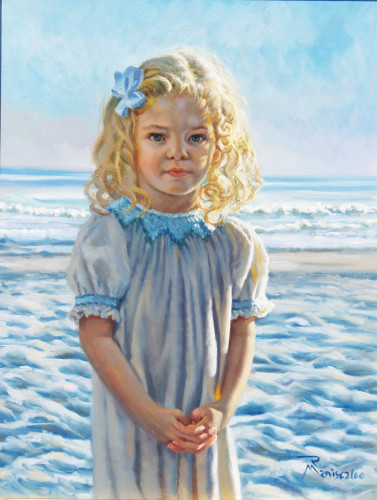 Here is my latest portrait called "Katie on the Beach."  This sweetheart is ready and determined to dance and play all day in the sand.  But first a moment of repose, where potential is alive and fully expressed.
I love paintings that celebrate our connection with nature.  Natural settings are my favorite for portraits.  Katie loves Folly Beach and plans on spending a lot of time there this summer.  Go, play, Katie!
To see this painting in person, stop by The Mary Martin Gallery on Broad and King in Charleston, SC.
See more portraits by Robert Maniscalco and find out about having the portrait of your dreams.
---