ART CONSULTING
Collaborate with Robert to generate fresh, creative solutions for your environment. Sometimes it's as simple as re-hanging what you already have in a fresh new way. Sometimes introducing a new piece of art can make all the difference. Let's find solutions. Together. Robert loves to work with interior designers to provide fine art that is the perfect fit. Invite Robert to add personal beauty and meaning through his art, transforming your environment into the inspiring place you've always dreamed it could be. Start by looking through Robert's available originals and reproductions for inspiration.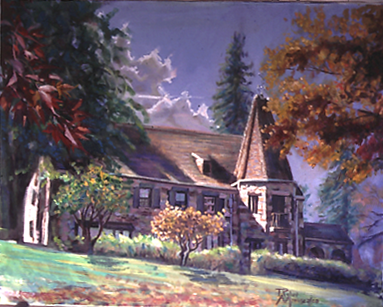 Custom Paintings
for Clients in the Charleston, SC Area
You may have an idea for a work of art or a specific subject, color or mood in mind for a piece. You've looked and looked for just the right work of art but just haven't found the right one. It's the wrong size, not the right color, etc. At Maniscalco Gallery, our professional and nationally renowned portrait artist, Robert will work with you to make your vision a reality. Choose the style, the color scheme, the subject, and we can design a beautiful selection of custom paintings for your home or gallery. You may have a photo you like, a view you particularly enjoy or remember fondly. Together we'll make the painting come to life. Contact our studio in Charleston, SC today to learn more about our commissioned portraits or to schedule a consultation with our portrait artist!
Here are some ideas
Let's Put Our Heads Together
COMMISSION PORTRAITURE
Robert is well known for his commission portraits and custom paintings. And for good reason. So get that portrait you've always dreamed of. You, your kids, the CEO, your pet. Robert's got you covered. He's one of the best in the biz.
BRIDAL ART – CELEBRATE THE BRIDE WITH A PORTRAIT
No wedding is complete without an original work of art celebrating the moment and capturing it for the ages. Custom artwork is the must have gift for the bride and groom. Robert will create a magnificent oil portrait of the bride and/or the bride and groom, miraculously capturing this magic moment in time forever. An oil portrait is a legacy of love that will be cherished for generations to come.